Posting twice in one week probably means I won't be posting for a while. #oops #sorrynotsorry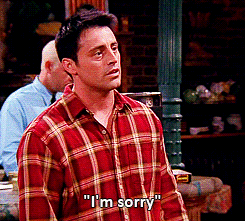 I went through a list of 30 reflection prompts Tina Cardone shared on her first #mtbos30 post and #2 seemed the most intriguing/stuff I wouldn't mind being out and floating about the virtual universe. While only a preteen in 2001, the 9/11 attacks very much defined my young adult life and acted as a catalyst in my exploration of Islam. I began to develop my identity as a Muslim American during my teen years, so it feels appropriate to start there.
Things I would say to Sahar (circa:2001-2008):
Don't be hasty: You do not need to become the ultimate Muslim overnight. That's not even the purpose. You just need to do the best that you can and everything else will sort itself out.

While finding your identity as a Muslim American, don't forget that a part of the religion is maintaining a good relationship with your family, especially your parents. THAT is not optional-it's actually a part of Islam. If you end up neglecting that, you're really going to regret it one day. Trust me.
Islam is not black and white. There is a grey area. It is purposeful in order to make the religion easy on people. So don't make it black and white because you're going to make it really difficult to function on a day to day basis for yourself; it's also easy to fall into judging people and #onlygodcanjudge.
Seriously your wardrobe needs work. I get it, you want to make sure you're dressing within the guidelines of a Muslims women, you're going through a weird identity crisis, but read the previous point. Ask your sisters for help in this department. Don't wait until college. Seriously. Don't.

Consider applying to a college away from home. While you will be extremely happy to be a product of the NYC public school system (K-12, undergrad, and grad school) teaching in the system with $0 in school debt, you'll sometimes wish that at the very least you had considered a college away from home.
Don't ever stop practicing Spanish. It's going to come in handy when you end up working with students whose families are from Puerto Rico and Domincan Republic.
Don't want until you're 22 to get your license. You might think that the MetroCard is life, but once you drive you'll think otherwise. You can drive and use your MetroCard around the city. You can also easily escape the city. It's the best of both worlds.
That's it for now, but I'm sure there's a ton to say to young Sahar.